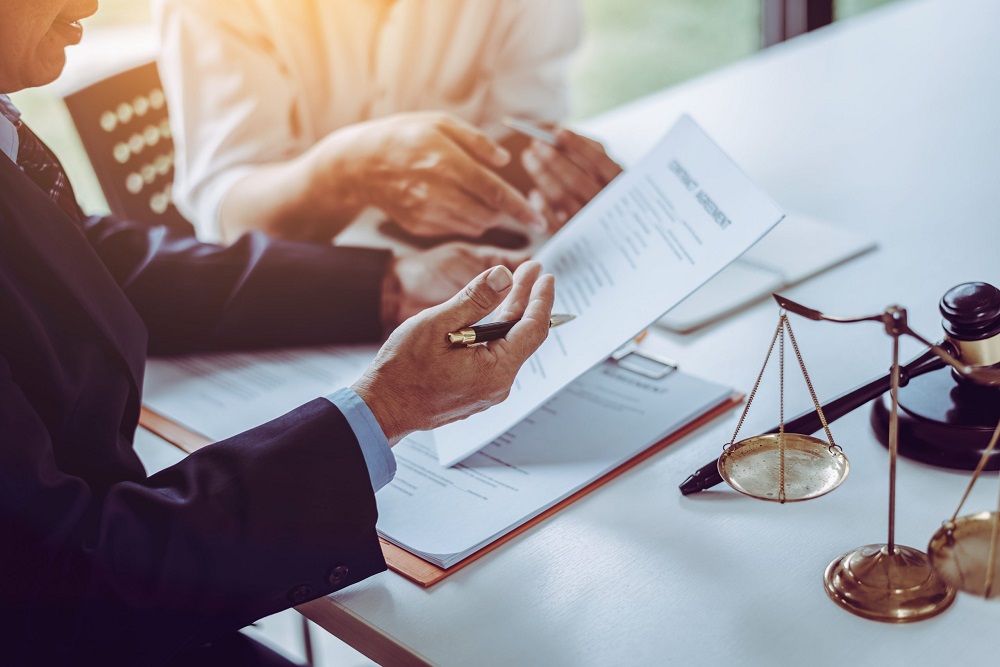 What Are Business Lawyers And Their Associated Roles And Responsibilities
In the present era, strong and active legal consultations are necessary to run the business smoothly without falling into the pitfalls of legal issues. A business lawyer is solely responsible for checking all the work, transactions, and events happening in the company are done lawfully. You are at high risk if you have a business and do not have a business attorney. Many people still do not understand who are a business attorneys and what their power is.
Who Are Business Lawyers?
A business lawyer is a person who is responsible for handling all the legal issues of the client. Their Crucial responsibility is to check everything happening at the company is followed by law and ethics. If there is any merger or business transaction, he is solely responsible for checking and ensuring that every activity is done lawfully. They are the core responsibility to ensure that all the activities and functions taking place in the company follow law and order correctly. If there is any legal matter in the company, then a business litigation is made to the court by presenting the legal issue to the courtroom.
They take care of all the disputes and legal matters happening in the company. There is always atleast one business attorney associated with the company to take care of all the legal happening and paperwork of the company as there are various legal matters arising in the company daily. The environment can be stressful while dealing with legal matters all alone. So the business person will require a business attorney who will assist in handling legal matters, and also, when you need any legal advice, he is the man.
Responsibilities And Duties Of Business Attorney
A Business attorney is an essential part of your company. They will guide you on all legal matters so that your company runs smoothly and peacefully and avoids any legal issues. These attorneys are knowledgeable person who is expertized in law and business. They assist their clients on various topics like funding, transactions, tie-ups, taxation, contracts, agreements, etc. They are an essential asset of the company that takes care of its investments and cash funds. 
To maintain business efficiency and have minimum risk in business, a business attorney is a must. Business attorneys vigorously defend their client's interests and make it easier to do regular business. Having knowledge and understanding of legal matters, they can advise and support the business in all legal matters. 
What Is The Value Of A Business Attorney?
For any business person, it is very difficult to handle the business and legal responsibilities together by creating a balance between the two. Even a small error can cause a huge loss to the business. In such a situation, hiring a business attorney is an optimal solution. Business attorneys aid in running a company more successfully, with fewer legal issues and lower liabilities. 
A business attorney is an asset to a company. They are like investments for a better future for the company as they save valuable cash and time by handling legal formalities and matters of the company. Small businesses' most frequent issues include pricey liability premiums, payouts, and high insurance costs. Legal fees and liabilities are decreased when a business attorney aggressively defends your company's interests, which lowers operational and compliance costs.
Skills And Talents Of Business Lawyer
Every lawyer is specialized in their field and has a specific area to look into. A Business attorney looks after the company's legal matters, a family law attorney is the one who manages all the legal family affairs, etc.
Some Of The Specific Skill Set That Is A Must For A Business Attorney Is As Follows
Technical skills: To comprehend and analyze complicated legal papers, business lawyers may need technical aptitude. You can better grasp the technologies used in commercial transactions by having technical capabilities. For instance, understanding how to read and understand software licensing agreements may be necessary.
Communication skills: A Business attorney must have great communication skills as they have to interact with many people daily, and having poor communication skills will let them and your business down. Business lawyers use communication skills to clarify contracts, close deals, and respond to inquiries.
Problem-solving abilities: Business attorneys frequently use problem-solving abilities to resolve commercial issues. These abilities help to fix problematic business deals or develop approaches to resolve the problem effortlessly.
Negotiation skills:  Lawyers for businesses assist their clients in negotiating agreements with third parties. A business attorney might, for instance, assist a client in contract negotiations with a supplier. To assist clients in resolving conflicts, business attorneys also use negotiation techniques.